WWW hosted by Taking on a World of Words is a weekly meme with a great community of bloggers participating.
WWW tackles 3 questions:
What are you reading?
What have you finished?
What will you read next?
---
I picked this up because: I had received it via NetGalley, but failed to review it in a timely manner.
First published: 25 Feb 2016
Goodreads rating: 4.18 (73,534 ratings)
Other Thoughts: For not being a fan of Fangirl, I am suprisingly in love with Carry On. (40% completed)
I picked this up because: I was intrigued by the classism, likely due to having read quite a few good books with the theme lately. Yay for NetGalley.
First published: 25 Aug 2016
Goodreads rating: 3.50 (101 ratings)
Other Thoughts: Kind of a meh start, but we will see. (8% completed)
---
I was ready for the ending. Great series, but there was less urgency in this third book which meant less appreciation for Trice's "Act now, think later" tendencies.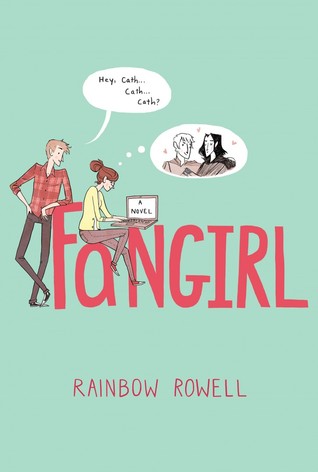 I was not a fan of this one. I'm not the right demographic, perhaps? It was a bit too "first timey" crossed between "I will do anything for your adoration" and add in some dorkiness. I'm good with nerdiness, awkwardness, and other oddities, but fangirlness doesnt do anything for me.
Of the few retellings I've read, this is the first I didn't enjoy as a story. Don't get me wrong, it is absolutely brilliant how Meyer fit everything together with the original book, but the emotional aspect of the book was messy, rushed, and unappealing.
You know exactly what the ending will be, but there is that seed of doubt. Then it blooms. Wonderful book, with Karin Slaughter-esque characters (think Sharp Objects) and a great scavenger hunt mystery. Only one complaint, but it's minor. (The main characters act a very different age then they actually are.) BTW, this was released yesterday, thank you NetGalley!
---
Hmm… I guess we will find out.
---
Let's Be Friends