WWW hosted by Taking on a World of Words is a weekly meme with a great community of bloggers participating.
WWW tackles 3 questions:
What are you reading?
What have you finished?
What will you read next?
---
No progress on these two this week. If I don't get to these at all this week, I'll be marking them as unread and TBR.
I picked this up because: I am in love with the series so far.
First published: 22 Oct 2013
Goodreads rating: 3.64 (633,122 ratings)
Other Thoughts: I've heard mixed reviews from you all regarding this one. Enough to be cautious, but not enough to forgo reading it. Considering the drop in overall Goodreads rating, I'm a bit nervous. (77% completed)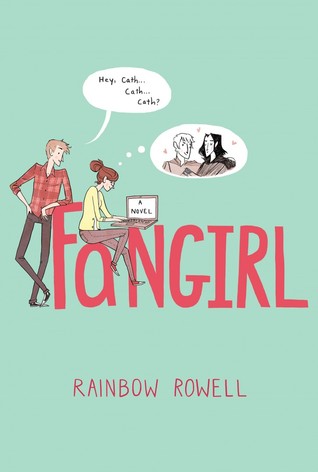 I picked this up because: it was suggested that I read this before I read, Carry On. (Carry On is one of the outstanding reviews on NetGalley)
First published: 10 Sep 2013
Goodreads rating: 4.14 (328, 794 ratings)
Other Thoughts: This is a cute story, but the whole nerdy/fan girl thing isn't something I identify with and, as a result, I don't really care much for the quirks. (Trust me, I feel like a total Mean Girl expressing that thought..) I wish the relationship was progressing faster than the awkward I-don't-date-but-am-too-in-my-head-to-realize-we-are-dating-under-the-pretense-of-not-dating. To me, middle or high school is for making these sort of awkward attempts at dating, not college. (67% completed)
---
I don't even know where this book began or ended in the series -I've been reading (ahem.. listening) straight through. I'm very content with this series, which is surprising to me given some of Trice's actions. (The whole 'caring only about her own needs' gets old.)
I loved this story and the exploration of a grieving family after the loss of a loved one due to suicide, although I was not impressed with the end reasonings. (NetGalley, Review Posted)
I adore the characters and eventually fell in love with their stories, but wouldn't suggest this book to any one as there wasn't any one thing that stood out as exceptional. Also, it took me over half the book to get used to the interjected dialogue about the mystery.
---
Both from NetGalley, both overdue…
---
Let's Be Friends