WWW hosted by Taking on a World of Words is a weekly meme with a great community of bloggers participating.
WWW tackles 3 questions:
What are you reading?
What have you finished?
What will you read next?
---
No progress on these two this week. I have tons of excuses, but none of them are very good.
BUT…
I picked this up because: I am in love with the series so far.
First published: 01 May 2012
Goodreads rating: 4.08 (900,927 ratings)
Other Thoughts: The best part about reading a bestselling series years after it was published is that the next book is almost always available. Thank goodness because I would have been pretty damn mopey if I had to listen to anything else on the 4 hour drive this weekend… For being an audiobook that I could only listen to in the car this week, it's pretty impressive (and a bit sad) that I am already 90% through this book. Oh, did I mention I am in love with this series?
I picked this up because: I was intrigued with the plot.
Maddy is a devoted stay-at-home wife and mother, host of excellent parties, giver of thoughtful gifts, and bestower of a searingly perceptive piece of advice or two. She is the cornerstone of her family, a true matriarch…until she commits suicide, leaving her husband Brady and teenage daughter Eve heartbroken and reeling, wondering what happened. How could the exuberant, exacting woman they loved disappear so abruptly, seemingly without reason, from their lives? How they can possibly continue without her? As they sift through details of her last days, trying to understand the woman they thought they knew, Brady and Eve are forced to come to terms with unsettling truths.


Maddy, however, isn't ready to leave her family forever. Watching from beyond, she tries to find the perfect replacement for herself. Along comes Rory: pretty, caring, and spontaneous, with just the right bit of edge…but who also harbors a tragedy of her own. Will the mystery of Maddy ever come to rest? And can her family make peace with their history and begin to heal?
First published: 31 Jan 2017 (That's right, next week!)
Goodreads rating: 4.47 (113 ratings)
Other Thoughts: This book is great so far. Im a bit slow on the read – there is so much to think about. The situation is fascinating, although I'm dying to figure out the mystery. I received this book from NetGalley.
---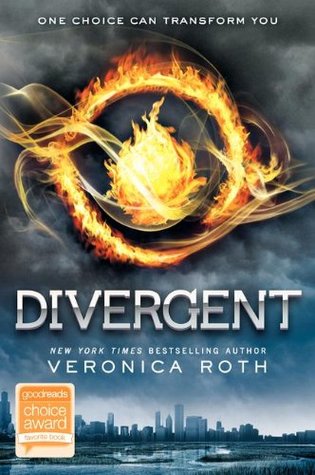 I enjoyed this book and absolutely adored the narrator. As typical with realistic main characters, there are some actions Tric performs that drive me nuts (like the best of us, she can be so dumb and hardheaded at times), but nothing more than an eyeroll because I needed to know what happened next.
---
The first for obvious reasons, the second is a book received from NetGalley. I'm very excited for both.
Hope everyone is having a great week ❤️
Let's Be Friends