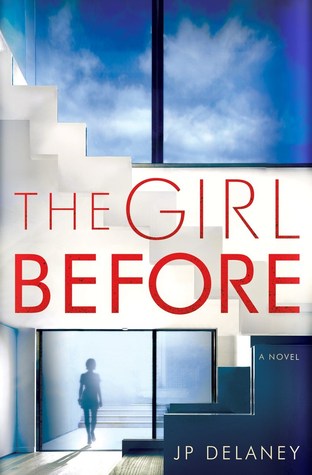 Publish Date: January 24th, 2017
Format: e-book
Genre: Fiction, Mystery, Suspense
Goodreads Rating: 3.88 Stars
My Rating:
(4/5 Skulls)
Oh man, where do I even begin?
There's so much that's already been said about The Girl Before, so much that I don't know if I can add something of value regarding it.
From steamy relationships to the strange rules of the house to the general mystery of the girl before, let's just say it's a book you won't want to put down.
All you need to know, right?
…
Ok. I can't leave it there.
*This book was provided to me via NetGalley and Ballantine books in exchange for my honest review.*
Format
A lot of times I have problems following the Then/Now format. To be honest, I don't particular care about the inbetween, which is everything the format represents. What can I say? I'm a linear lady. Thankfully, The Girl Before is an exception. The Then/Now follows two different individuals rather than the past and present of a single one. Genius, right? Maybe not, but it was perfect for me.
Story Line
The story lines show such eerie parallels with Then's end colliding well with Now's beginning. There are mirrored relationships and situations, with the Now discovering some of her similarities with Then. We all know people have types, but this is pretty extreme. It works well for the suspense and mystery of this story.

Just a forewarning.. I love gossip. It is completely rude and self-indulgent, but I am a sucker for it anyways. Unfortunately, there is none of that here. My distastes with this books are completely minor. So today there is no true bad section, just an ehh one.
The Relationship
The main relationships were meant to be eerie. Like, Fifty Shades of Grey control freak + dating someone simply because they look like your ex eerie. I think it played great into the book, but I don't find it sexy. At all. (Then again, I wasn't a fan of Fifty Shades of Grey so it's not surprising I don't enjoy this relationship either.)
The Ending
If the rest of the book was an A+, the ending was just an A. Very respectable, but missing some oomph. I believe this is largely because the reader has only one real suspect to choose from. If you've been around me, you know I enjoy having at least a few suspects to choose from.
Recommendation
Pick this one up – you're not going to want to miss it.